Corradi Twin Pergotenda Pergola
Pergotenda® Twin is a timber pergola that, thanks to its contemporary design, makes the most of particular settings.
In the flat version Pergotenda® Twin is available in single modules with maximal dimensions of 350 x 700 cm, 700 x 700 cm and 1050 x 700 cm, with two, three or four runners respectively and slack canvas as standard, but there are also configurations with canvas that is trapezoidal or taut with spacers. The sloped version, on the other hand, has dimensions ranging from 500 x 680 cm to 1300 x 680 cm, with an intermediate version measuring 900 x 680 cm, always referring to the maximal dimensions of individual modules. The movement of the canvas is motorised, allowing for maximum comfort, while the pergola lighting with integrated LEDs is optional, available in warm white or an RGB system.
Those who choose models like Pergotenda® Twin are choosing pergolas with cover that are able to excite, thanks to the warmth and natural character typical of this material: alive and classic, which is treated to withstand weathering and guarantee excellent performance. The same is true for the Pergotenda® 60 the pergola attached to house and the other Corradi solutions that, with the Pergotenda® patent, in 1998 inaugurated a new way of thinking about the outdoors that is still current today and highly valued in Italy and abroad.
The timber pergola with twin profiles
Why Twin?  Pergotenda® Twin has coupled profiles that match the supporting beams. Perfect twins, like architecture and design, space and time, nature and technology.
Moreover, the particular groove of the pillars, like a channel furrowed in rock to create a natural path for the river, gives the structure an appealing, original line that is also extremely functional and practical, as it allows rainwater to flow easily, without interfering with your moments of relaxation outdoors. The sloped version of Pergotenda® Twin allows you to create an intimate space thanks to the possibility of inserting side closures, like sliding glass patio doors, which offer transparency and protection in a single solution.
Pergotenda® Twin is particularly cool in urban settings, as it is able to play with contemporary spaces, blending in without disappearing. In the countryside or immersed in greenery, however, it expresses its full potential as a timber pergola, in harmonic communication with the surrounding nature and with those who live there.
The final touch to make the most of your outdoors is the choice of colours: in addition to the possibility of selecting custom RAL shades, the Twin model is available in anthracite, brown, ivory, white and grey. The same colours for the structure, which can also be in chestnut.
Choosing a Corradi Pergotenda® means appreciating its versatility and ability to harmonise with every environment, and compared to the three models of bioclimatic pergola it is better suited to spaces exposed to the sun, protecting against harmful UV rays and allowing you to adjust light and shade using the canvas folding system.
Every detail of this timber pergola is designed to add elegance to your living space with linear harmony and guaranteed performance.

MOTOR-DRIVEN OPERATION

POSSIBLE SIDE CLOSURE

LED LIGHT

TILTED

WOOD

WALL-MOUNTED
CE MARKING

FLAT

RESISTANCE TO ATMOSPHERIC EVENTS CHARCOAL GREY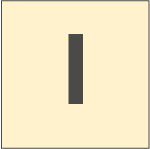 IVORY

WHITE