Corradi Pergotenda 60 Pergola
Pergotenda® 60: harmony between indoors and outdoors
"Always design a thing by considering it in its next larger context – a chair in a room, a room in a house, a house in an environment, an environment in a city plan", said the Finnish architect Eliel Saarinen.
Playing with indoors and outdoors, creating a unique residential space, a broader context in which to situate your best memories will be a wonderful experience with Pergotenda® 60, wooden pergola with roof with elegant, romantic lines.
This pergola with roof and sides set against the wall is able to shade large surfaces, giving the environment structural strength and at the same time timeless classicism. In fact, while sharing a great deal with other similar Corradi models, like Pergotenda® 45, which is also a wooden pergola with roof that is naturally perfect in every environment, Pergotenda® 60 maintains a distinct character and look.
The element that makes the difference is the ability of Pergotenda® 60 to convey safety and familiarity but without giving in to nostalgia, because the Corradi style always looks to the future, creating clean and elegant lines that are enriched with high-quality materials and highly technical accessories.
A wooden pergola with roof that adds personalisation and style
Loose canvas as standard in the flat version, in addition to the possibility of choosing canvas with spacers, with continuous or alternating water drainage, one side or two sides, or opting for the trapezoidal, perfect for those who need unilateral drainage and appreciate a particularly refined design.
The colours available for the structure, protective roof, gutters and runners are also classic, but with a great aesthetic effect ranging from white to brown, as well as elegant shades of grey, including anthracite. Finally, the tubes are in three colours: grey, white and ivory eclissi, to create matching or contrasting effects.
The wood of Pergotenda® 60 is a guarantee that will ensure an intimate and warm space for your time, to spend as you like, alone or in company, doing something or nothing at all. In any case, with Corradi Pergotendas®, bioclimatic pergolas and sun sails we will be able to create the space you are looking for, because making it possible for you to live well outdoors is our mission. For 40 years now.

MOTOR-DRIVEN OPERATION

POSSIBLE SIDE CLOSURE

LED LIGHT

TILTED

WOOD

WALL-MOUNTED
CE MARKING

FLAT

RESISTANCE TO ATMOSPHERIC EVENTS CHARCOAL GREY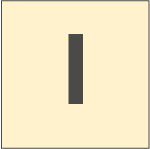 IVORY

WHITE