Corradi Pergotenda 60 Pergola
The blue of a pool reflecting the green of a lush and flowery garden at sunset. In the centre of the garden a pitched roof pergola that overlooks refined designer chairs and a table, for unforgettable summer evenings illuminated by simple and efficient LEDs embedded in the structure. It's not a dream, but rather the ideal environment that you can recreate thanks to the naturally romantic Pergotenda® 120.
Its secret is in the wood, a material capable of creating warmth and conveying a natural character without sacrificing design and practicality. In fact, this Pergotenda® is distinguished by its ability to cover even large surfaces without the need for intermediate pillars thanks to its superior structural strength that makes it both impressive and classic, like a modern Parthenon.
The effect achieved is a large and free space that remains pleasantly intimate, particularly suitable for cafés and restaurants, like the Le Querce restaurant in Forlì: a completely renovated manor house surrounded by a summer garden that thanks to the outdoor structure by Corradi maintains a natural connection with the interior. To experience a time that is still able to arouse emotions.
Pergotenda® 120 is available in three sizes: 400 X 800 cm, 800 X 800 cm and 1200 X 800 cm for each module, sloped and with motorised movement. You can even opt to personalise it, choosing to incorporate LED lighting or adding wooden pergolas or a side closure from the solutions offered by Corradi, like sliding glass patio doors, for maximum transparency, or vertical closures like Ermetika® or Diffusa, for filtered protection. The final touch of class? Curtains in 100% acrylic fabric for timeless romance.
Pitched roof pergola with superior structural strength
Pergotenda® 120 has a high resistance to the elements as it offers particularly good performance even in the event of strong wind (class 4 EN 13561:2015), equal to 59 km/h. As for all Corradi models, the warranty for this one is non-prorated, so it is 100% valid for the declared duration, which in the case of wood is 5 years.
The structure has an external gutter and a taut canvas, the perfect configuration for sloped solutions. Impact®, the pergola cover system, is patented by Corradi and consists of an impermeable canvas called Eclissi that slides on special runners supported by aluminium tubes. Complete the pergola with wood or ceramic decking: it's not just a simple detail, but a practical solution for an environment that leaves nothing to chance.
The standard colours of this naturally romantic model could only be the classic walnut, brown, anthracite, white, ivory and grey for the protective roof, gutter, runners and the structure, which Corradi also offers in a warm chestnut colour, in addition to the possibility of customising Pergotenda® 120 by choosing from all the available RAL colours for a personal and unique touch. The Pergotenda® 120 tubes, on the other hand, are available in grey, white eclissi and ivory eclissi, with a glossy finish.
Finally, this model is also eligible for the 2018 Ecobonus, a tax deduction equal to 50% for Italian taxpayers for the purchase of solar shielding.
Are you already imagining yourself relaxing by the pool? Are you thinking of sinuous white curtains to complete the terrace of your restaurant? Then Corradi's Pergotenda® 120 is the solution you're looking for. The perfect outdoor solution for incurable romantics.

MOTOR-DRIVEN OPERATION

FREESTANDING

POSSIBLE SIDE CLOSURE

LED LIGHT

TILTED

WOOD
CE MARKING

RESISTANCE TO ATMOSPHERIC EVENTS CHARCOAL GREY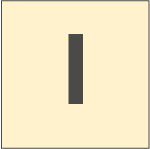 IVORY

WHITE