Corradi Pergotenda 45 Pergola
Corradi Pergotenda 45 Pergola
After 20 years of experience as an artisanal workshop for the production of awnings, in 1998 Corradi designed and developed the first Pergotenda®, a blend of design and functionality. Pergotenda® 45 is a pergola attached to house that does not fear the passage of time, but rather becomes more beautiful from year to year thanks to a classic style that is always up to date, able to harmonise naturally with any setting.
In fact, whether for a modern apartment building, a terraced house or a brick country house, Pergotenda® 45 will add value to your outdoor space with timeless elegance. This thanks to wood, a natural, living and romantic material that, by not getting caught up in chasing passing trends, is always a winner when it comes to adding warmth and hospitality to the outdoor environment.
Like the Pergotenda® 60 pergola attached to house, this Corradi model is also available in the configuration designed to be secured to a wall, in a flat or sloped version, and is equipped with motorised movement in all dimensions (from 350 x 600 cm up to the 1300 x 590 cm model for each module), although it is possible to opt for manual opening and closing.
Classic design, timeless success
We want to offer you environments that are able to engage and marvel, unique like your living space.
That's why those who prefer the classic and timeless style of wood to the minimalism of contemporary design will find an ideal solution in Pergotenda® 45, available in an array of shades to provide continuity with the indoor living space.
Equipped with a front gutter in the sloped version, this pergola attached to house is also guaranteed by the CE mark and can benefit from the 50% Ecobonus, a tax deduction provided for solar shielding to Italian taxpayers.
A wide range of classic colours provides ample possibilities for customisation of the structure: grey and anthracite, white and ivory, but also brown and timeless chestnut. Of course for your outdoor wonderland you can also unleash your imagination and request special RAL colours specific to your needs.
Pergotenda® 45 is our history and our tradition: a timeless classic suitable for any existing architecture, for an outdoor space Made in Italy that doesn't betray its roots.

MOTOR-DRIVEN OPERATION

POSSIBLE SIDE CLOSURE

LED LIGHT

TILTED

WOOD

WALL-MOUNTED
CE MARKING

FLAT

RESISTANCE TO ATMOSPHERIC EVENTS CHARCOAL GREY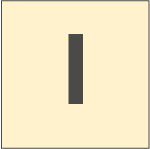 IVORY

WHITE