Corradi Pergotenda® 100 Pergola
Pergotenda® 100: a contemporary classic
100 is a wood free standing pergola with a distinctive design and powerful aesthetic impact. In fact, it has a protective band with modern groove for a decisive character that will embellish your outdoor space without renouncing classicism.
In his writings, the botanist and English author Richard Mabey described the bond that has always linked nature and the human habitat. Wood in particular, with its long life and the rings visible in the cross-section, becomes a symbol of time. A time to live alone or in company, to do something or nothing. Time to which Corradi wants to give space, with the goal of inspiring excitement and giving you an enchanting outdoor space.
Wood is a natural and ancient material that is experiencing a "second childhood" in the 21st century thanks to its ability to combine beauty and economy, intended as sustainability and reproducibility.
Thus the free-standing Pergotenda® 100 combines the warmth of wood with great structural strength and contemporary design. An oasis of relaxation to savour every moment of outdoor living.
Wood free standing pergola
Pergotenda® 100 blends naturally into the landscape and has a standard structure that is functional and resistant to the elements, but it can also be customised.
The bases of the pillars are insulated from the ground and therefore against humidity thanks to a special coating that prevents the growth of mould. The wooden structure, on the other hand, requires maintenance that is typical for this material, as it is constantly changing, so it is sufficient to maintain it twice a year with a mild soap and water-based primer to maintain a look that is always new.
Sloped or flat, this Corradi model is equipped with motorised or manual movement, and loose or taut canvas. Pergotenda® 100 can also be customised by choosing Corradi wood pergolas, like the innovative Magiko which does not require a lock to make the fabric taut, has a reduced terminal bar and runners ideal for any type of filtering or darkening fabric, also the special fibreglass Glassrope, particularly resistant and performing.
Anthracite, brown, ivory, white and grey for the special protective roof, the gutter and the runners. Or you can opt to have the structure produced in the soft shade of chestnut, perfect for green settings like gardens, but also a strong contrast with the blue water of a swimming pool, in line with the finely tailored service that has always distinguished Corradi. In fact, you can also choose any shade from the range of RAL colours…and that's not all.
Pergotenda® 100 can also be equipped with LED lights, for a bright and warm environment to be enjoyed even in the evening.

MOTOR-DRIVEN OPERATION

FREESTANDING

POSSIBLE SIDE CLOSURE

LED LIGHT

TILTED

WOOD
CE MARKING

FLAT

RESISTANCE TO ATMOSPHERIC EVENTS CHARCOAL GREY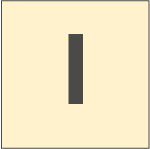 IVORY

WHITE