Ideal arched pergola without pillars
Made of wood, Pergotenda® Arko protects and furnishes every outdoor space with refinement thanks to a profile that recalls the free, effortless flight of paragliders. In fact, this model of Corradi Pergotenda® is among the most original as it does not have any pillars, just the protective roof supported by two sinuous arms, like a modern canopy. They trace harmonic, playful yet simple shapes able to create special atmospheres that are particularly suited to residential environments.
The elements necessary to support the structure thus become unique decorative elements, a recognisable signature of the Corradi style that pleases precisely because of its ability to make the most of every detail, eliminating all that is superfluous.
"Everything is allowed, the imagination is always safe", said the eclectic architect Carlo Mollino, who in his designs loved to offer sinuous and soft lines, like the ones in Pergotenda® Arko, perfect for those who want to fully experience the outdoor space and who prefer an arched pergola anchored to a supporting wall, without the need for pillars on the ground.
The natural character and warmth of wood, a material that Corradi also uses for other models – like Pergotenda® 100 or the historic Pergotenda® 45 wood pergola – will add a romantic touch to any setting, whatever colour you choose. In fact, Pergotenda®Arko is available in many shades: anthracite, brown, ivory, white and grey for the protective roof, gutter and runners, while the structure is also offered in chestnut, refined and sweet, to be combined with retro furnishings for a very trendy shabby chic effect. As always, Corradi offers tailor-made and customisable products, so even Pergotenda® Arko can be made according to your taste, choosing any RAL colour you want.
Retractable canvas, practicality and design: the perfect arched pergola
Pergotenda® Arko is available in single modules having a maximum size equal to:
400 x 400 cm with 2 runners
800 x 400 cm with 3 runners
1200 x 400 cm with 4 runners
All versions are guaranteed by the CE mark and designed to be weather resistant. In addition to the colours, it can also be customised with the inclusion of LED lights to enjoy your outdoor space without time limits and in maximum comfort.
The canvas is taut, an ideal configuration for sloped solutions, but it is also available in flat versions. The movement is motorised, and the hidden motor allows you to adjust the opening of the fabric with a simple remote control.
Corradi's Pergotenda® Arko is an experience to be enjoyed. Because we make Italian design a unique, distinctive feature. The true signature of outdoor living.

MOTOR-DRIVEN OPERATION

LED LIGHT

TILTED

WOOD

WALL-MOUNTED
CE MARKING

RESISTANCE TO ATMOSPHERIC EVENTS CHARCOAL GREY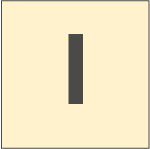 IVORY

WHITE